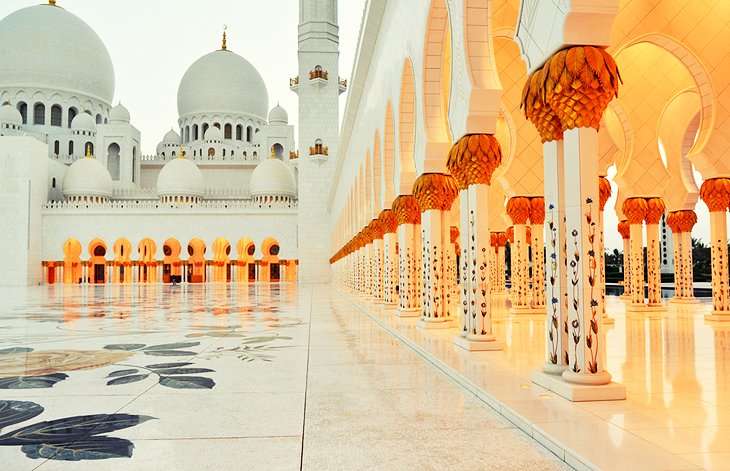 Abu Dhabi is aiming to expand its cultural tourism through traditional dhow sailing, rowing races as well as a look into the UAE's oldest sights.
Officials said, after an agreement was signed between the Abu Dhabi Tourism and Culture Authority and the Emirates Heritage Club to protect, preserve and revive national heritage, they expected to boost Abu Dhabi's position as a global cultural tourism destination.
The partnership will involve many collaborations such as providing the club's services to tourists in different cultural locations such as the Sheikh Zayed Museum, the Heritage Village and the Sweihan Festival.
"We expect thousands and more to come," said an employee at the club, who wished to remain anonymous. "Tourist companies don't organise trips to our activities and we need them to because we want to spread the heritage and culture of the UAE – it's important for the country to be able to announce all of this and to keep its history alive."
Tourists will be invited to watch races with traditional dhow sailing, rowing, horse riding and camels. "Not a lot of people and countries know about our heritage, culture and history," he said. "This is our message and we want to spread the traditions of the UAE not just locally, but also internationally."
The club will also provide heritage narrators to the authority to speak about the past via audio and video recordings. "We provide speakers, locations and advisors to speak about traditional sailing and people who lived here before the oil," he said.
The two entities are also aiming to be have prominent cultural elements be included on Unesco lists of tangible and intangible cultural heritage.
"It falls within the framework of Abu Dhabi's strategic objectives of establishing a strong link between the emirate's rich past and cultural vision for the future, instilling both in the identity of young generations," Mr Ghobash said.
"It is aligned with the Abu Dhabi plan for fostering tourism in the emirate," he said. "Both parties will exchange expertise and information in tourism, culture and heritage and also coordinate cultural events and activities, marketing, and cross-promotion campaigns on all social networking channels and websites."
The UAE has taken extensive steps to preserve and promote its heritage. In 2011, the country made the Unesco World Heritage hall of fame, with the garden city of Al Ain recognised for four sites of "outstanding universal value", including six oases, the Hafit Bronze Age tomb, the Hili archaeological settlements and the prehistoric site of Bidaa Bint Saud.
According to Sinan Al Muhairi, the club's second deputy chairman of the board of directors and executive director of activities and sessions, the move is another milestone towards developing tourism in Abu Dhabi, highlighting its cultural heritage.