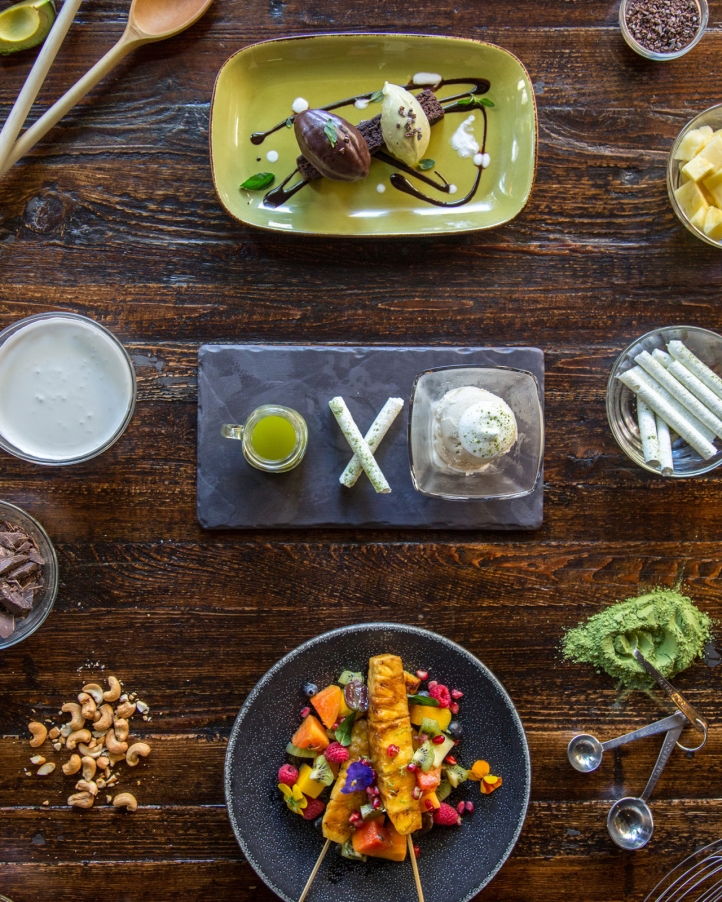 Just in time for summer, Culina at Four Seasons Hotel Los Angeles at Beverly Hills is launching a new sumptuous and healthful dessert menu that will have guests saying yes to slinky swimwear as well as to decadent treats.
"We find that many of our guests are focused on wellness, and often request healthy menu options without dessert, so we created this guilt-free, yet very delicious new menu," says Michael Newcombe, General Manager of Four Seasons Hotel Los Angeles at Beverly Hills and head of the company's Global Spa Task Force team. Using fresh, top-quality ingredients at the peak of flavour, Pastry Chef Federico Fernandez has expertly created nutritious, plant-based versions of popular desserts, with an elegance and artful twist that one would expect from Four Seasons.
Standouts include Cococado, a decadent chocolate dessert rich in antioxidants, that utilises the silken texture of whipped avocado for creaminess and healthy fats, and is sweetened with agave. Topped with a chewy brownie and a refreshing avocado ice cream, this treat will take guests back to their youth, before one would even think to ask, "is this gluten-free and vegan?" It is, but no one would be able to tell.
Antioxidant rich, metabolism-boosting matcha takes centre stage in Matcha Moments, a delicate green tea ice cream with a pillowy matcha meringue; and the more purist Fruit Frenzy offers a swirl of tropical colours and flavours in the form of grilled pineapple, papaya, mango, fresh vanilla bean, agave and lime zest.
With the best chefs, and a little ingenuity, the forward-thinking culinary team at Four Seasons is giving guests the nourishing treats that everyone wants (and deserves!). The new dessert menu at Culina is sure to entice with bold, rich flavours, yet are free of gluten and dairy, so guests can have their cake and eat it too.