Swiss International Air Lines (SWISS) started offer tomato juice in Economy Class on its European services departing from Zurich from 1 August.
The change on the flights departing from Zurich is being made in view of the high popularity of tomato juice on board, and in response to numerous customer requests.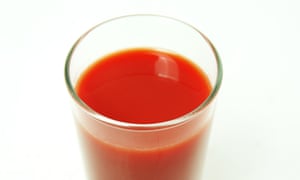 On 1 Augus
t, Switzerland's National Day, SWISS also started serving various local specialities on board in all seating classes on flights departing from Zurich. The Airline of Switzerland's Economy Class guests on European flights will be offered "Weggen" rolls instead of the usual croissants. On long-haul services Economy Class customers will enjoy full special meals that range from "Züri-Gschnätzlets mit Rösti" (thin-sliced veal in a mushroom sauce, served with hash browns) to "Älpler" macaroni, accompanied by ebly (wheatberry) salad and rounded off with Toblerone chocolate mousse.
Business Class travellers on selected European flights will also enjoy Züri-Gschnätzlets mit Rösti, Älpler macaroni or a traditional cold platter, with a dessert of Toblerone chocolate mousse. And on long-haul services Business and First Class guests will be offered, in addition to the regular menu, an Obwalden alpine herb sausage with onion sauce, hash browns and green beans, along with selected Ticino cheeses and a dessert of a Toblerone chocolate mousse or parfait.