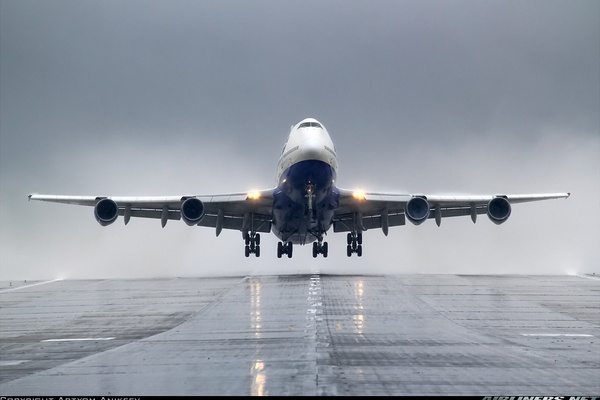 BOSTON - OAG, a global leader in flight information, has released its , which accredits the top airlines and airports around the world for superior punctuality performance. United Airlines joined Delta Air Lines as a leading 4-star carrier, and Hawaiian Airlines (87.4 percent OTP) was once again the only North American airline to receive a 5-star performance rating.
OAG's annual rating system is a global accreditation program that recognizes exceptional OTP across all airports and airlines regardless of size, geographic location or aviation peer group. The awards showcase the industry's premier performers, with the top ten percent of airlines and airports receiving five stars. The awards are then distributed based on performance across all airlines and airports, with the poorest performers receiving one star. This year's ratings are based on performance across the 12-months ending in May 2018.
Six of the largest 20 airports in North America were awarded 4-star ratings, including

Minneapolis-Saint Paul International

(MSP),

Portland International

(PDX),

Washington Dulles International

(IAD) and

Seattle-Tacoma International Airport

(SEA).
Two top-ten U.S. Megahubs,

Denver International

(DEN) and Houston's

George Bush International Airport

(IAH), improved performance to earn 4-star ratings, with 82.7 and 83.0 percent OTP, respectively.
United Airlines (80.7 percent OTP) joins Delta Air Lines (83.8 percent OTP) as a 4-star performer, and

Spirit Airlines

(80.2 percent OTP) and

Southwest Airlines

(78.0 percent OTP) both earn three stars.

44 U.S. airports earn 5-star ratings; Hawaiian Airlines is the only North American airline to receive a 5-star rating with 87.4 percent OTP.
Alaska Airlines

followed closely behind Hawaiian Airlines, and was awarded an OTP of 84.1 percent and a 4-star rating. United Airlines (80.7 percent OTP) improved its performance and joined Delta Air Lines (83.8 percent OTP) as a 4-star carrier. Spirit Airlines (80.2 percent OTP), American Airlines (79.4 percent OTP), Southwest Airlines (78.0 percent OTP) and

Frontier Airlines

(77.8 percent OTP) all performed strongly, earning 3-star ratings.
The top performing North American airports include some of the largest hubs in the region, all of which achieved notable star ratings.

Atlanta Hartsfield-Jackson International Airport

(ATL) with 83.1 percent OTP, Houston George Bush Intercontinental Airport (IAH) with 83.0 percent OTP, Denver International Airport at 82.7 percent OTP and Washington Dulles International Airport with 82.1 percent OTP all received four stars. Not surprisingly, Hawaii was home to the three top performing airports, including

Hilo

(ITO),

Lihue

(LIH) and

Honolulu

(HNL), which all each earned five stars.
"44 U.S. airports achieved a 4-star rating, which is quite impressive when compared to the performance of their global peers,"

said

John Grant

, senior analyst with OAG.

"On the airline side, carrier size is playing a major role in punctuality. Globally, only three low cost carriers earned five stars, compared to 12 legacy carriers. Hawaiian Airlines was the only North American airline in the top 12."
The OTP Star Ratings are measured across a rolling 12-month period. To achieve an OTP star rating, the world's airlines and airports must meet two simple criteria: all airlines and airports must have a minimum of 600 operations a month and OAG must receive flight status information for no less than 80 percent of scheduled flights within the 12-month period.