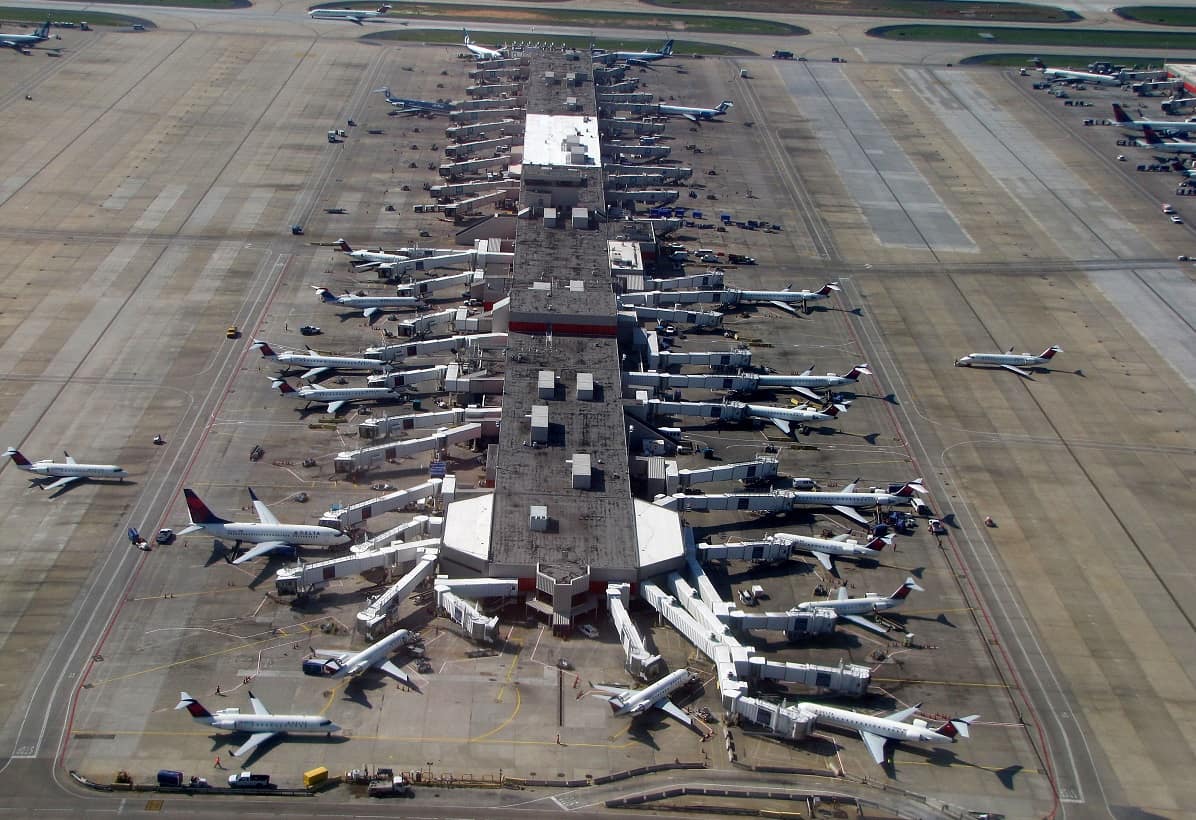 DAYTONA BEACH, FLA. – The Air Transport Research Society (ATRS) and Embry-Riddle Aeronautical University have released the key results of the at their World Conference in Seoul, South Korea. The benchmark project is hosted at the College of Business at Embry-Riddle in Daytona Beach, Fla. (USA).
This annual report provides a comprehensive, unbiased comparison of airport performance worldwide, focusing on productivity and operating/management efficiency, unit cost competitiveness and comparison of airport charges.
Hartsfield-Jackson Atlanta International Airport (ATL) is once again named as the most efficient airport in the World in 2018, marking the 15th-year for ATL as the recipient of Efficiency Excellence Award by ATRS), a worldwide research network headquartered in the Robert H. Smith School of Business, at the University of Maryland. ATL is also the busiest airport in the world with over 104 million passengers per year (2016).
"The Air Transport industry has become increasingly competitive. Airports have to be efficient and innovative in order to compete for airlines, passengers and cargo shippers,"

said Benchmarking Task Force Project Manager Dr.

Chunyan Yu

, Professor of Air Transport Management in Embry–Riddle's College of Business at the Daytona Beach Campus.

"The ATRS Airport Benchmarking project strives to provide comprehensive and unbiased information on the best practices in the industry to help advance the overall performance of airports worldwide."
The 2018 report includes 205 airports and 24 airport groups of various sizes and ownership forms in the Asia Pacific, Europe and North America regions. It also examines the relationships between various performance measures and airport characteristics as well as management strategies to provide a better understanding of observed differences in airport performance. Service Quality is not considered in the performance measurements.
Other top performers in North America include Minneapolis–Saint Paul International Airport (MSP, 25-50 million passengers per year), Vancouver International Airport (YVR, 15-25 million passengers) and Raleigh-Durham International Airport (RDU, 5-15 million passengers).
In the Asia Pacific region, Hong Kong International Airport (HKG) placed first in the over 40 million passengers per year category. A.B. Won Pat International Airport, Guam (GUM) is ranked as most efficient airport among those below 10 million passengers. Jeju International Airport (CJU, 25-40 million passengers) and Gimhae International Airport (PUS, 10-25 million passengers) also won the top efficiency awards. Sydney Airport (SYD) is the top efficiency airport in Oceania, its eighth win in a row.
Amsterdam Airport Schiphol (AMS) is rated first among airports with over 40 million passengers. Other winners include Copenhagen Airport (CPH, 25-40 million passengers), Athens International Airport (ATH, 15-25 million passengers) and EuroAirport Basel Mulhouse Freiburg (BSL, 5-15 million passengers).
The ATRS Annual Global Airport Performance Benchmarking Project was initiated in 2000 and is currently hosted at Embry-Riddle's College of Business in Daytona Beach, Florida. Students in the College of Business collect and compile data, conduct analysis and generate the annual report under the supervision of Benchmarking Task Force Project Manager Dr. Chunyan Yu, Professor of Air Transport Management.