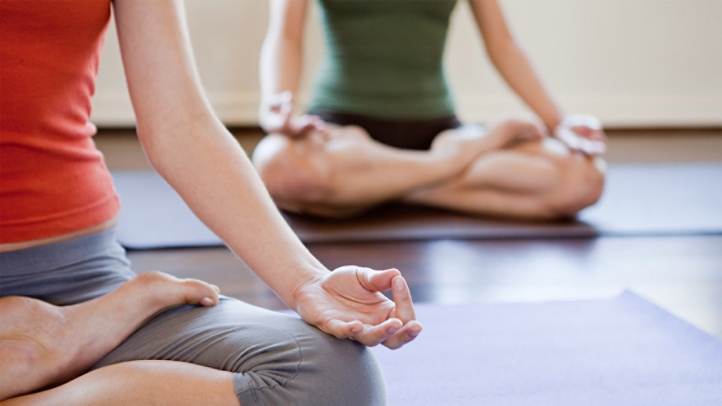 The health and wellness of eastern traditions and western contemporary ideals meet in honour of Global Wellness Day at Four Seasons Hotel Beijing. Hotel guests can soak up the benefits of glowing health in a number of activities and events designed to merge the best of western and eastern philosophies on wellness.
Four Seasons Hotel Beijing will commemorate Global Wellness Day in partnership with Canadian fitness brand lululemon to welcome a yoga master, 40 lululemon members, 30 media and Hotel guests to celebrate.
"In Beijing, we are fortunate to be in the epicentre of the merging of eastern traditions and western contemporary ideals, and we are excited to share the positive health benefits with our guests at Four Seasons Hotel Beijing in honour of Global Wellness Day," says General Manager Andrew De Brito.
9:40-10:40 am — Morning Meditation and Yoga by lululemon Ambassdor – An energetic start to a day of health and wellness begins with attention to both body and mind in an outdoor meditation and yoga session led by a lululemon Ambassador held on THE COURTYARD at EQUIS. Guests with more energy to burn can join a fitness dance interval training session set to the infectious hip-hop and electronica-based beats of Reggaeton music with Uptown Studio at THE COURTYARD of EQUIS.
10:55 am – 12:10 pm — Insight Calligraphy and Shaolin Zen Medicine (Yi) by Gongfu Zen – According to eastern wellness philosophy, a calm mind directly relates to increased physical health. In the exclusive, quiet environment of the Tea Garden, guests will experience firsthand how the slow, flowing movements of the art of calligraphy can soothe the mind. For those who wish for a more physical practice, a Shaolin Zen Medicine (Yi) session will be held by the poolside, using controlled, fluid movements and deep breathing to instill a sense of calm and wellbeing.
12:10-2:00 pm — After a full morning of wellness activities, guests can enjoy a healthy cooking class led by Executive Chef Jackson Wu in the Tea Garden. Learn deliciously simple recipes for smoothies and energy bars and discover how good eating healthy can be.