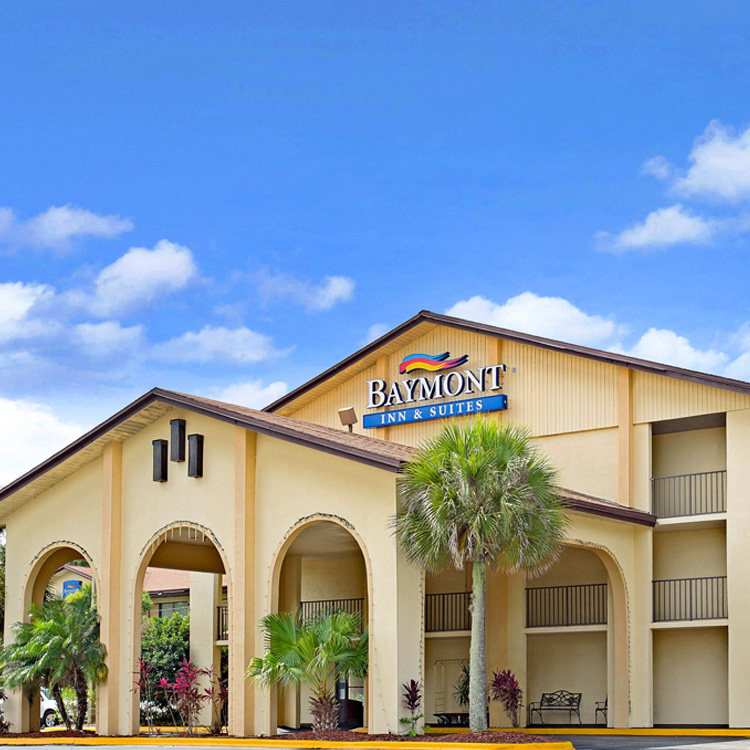 TAMPA, FLA. -

DSH Hotel Advisors

, a national hotel brokerage and advisory firm headquartered in Tampa, Florida – specialized solely in hotels – announced that

Dennis Hopper

, Managing Principal, closed on the

Baymont Inn & Suites by Wyndham – Kissimmee

, Florida on June 8th, 2018 for $4,750,000 – the full list price as offered to the marketplace. Mr. Hopper represented the seller, Maingate East Development, Inc. The buyer,

J.E. System Service Corp.

a Florida corporation, was represented by

George Jimenez

, President of Multifamily Real Estate Group Inc.
"We generated a significant number of offers on the Baymont from local, regional, national, and international buyers – ultimately, we sold the property at the full list price. The Kissimmee market has greatly improved over the last few years and has a positive outlook for hoteliers – we anticipate several other hotels trading in the immediate area due to the healthy market conditions and strong buyer demand,"

says Hopper.
"The acquisition of the Baymont Inn & Suites by Wyndham – Kissimmee, Florida by J.E. System Service Corp was the culmination of a one-year project, where we as brokers had the opportunity to work hand in hand with our client on his disposition of a 26-room motel in Miami, FL and leverage up by investing in this 130-room flagged Hotel. As a firm we strongly believe in the strength of markets like Kissimmee, and when it fits our clients we advise for reposition of equities in such markets…,"

says Jimenez.