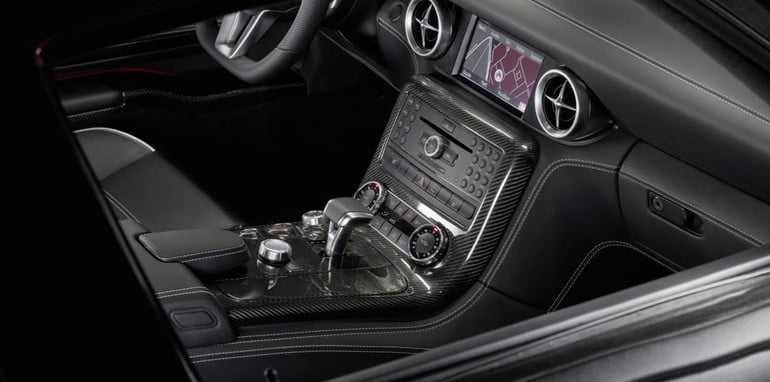 At EBACE 2018, Mercedes-Benz Style and Lufthansa Technik have unveiled a unique sportive variant of their prestigious VIP aircraft cabin, called 'Inspired by AMG'.
'Inspired by AMG' combines the dynamic architecture of the exceptional Mercedes-Benz Style interior cabin featuring its characteristic flowing DNA helix, and Sensual Purity formular design language with elements inspired by the unique and sportive appearance of Daimler AG subsidiary Mercedes-AMG.
"Based on the large international interest and positive feedback which we have achieved so far, we have decided to develop a second variant of our extremely well-received Mercedes-Benz Style VIP cabin", said Wieland Timm, Senior Director Sales, VIP & Special Mission Aircraft, at Lufthansa Technik. "We want to reach new customer groups with a strong affinity for a unique sportive design. That's why we took inspiration from Mercedes-AMG and their worldwide successful performance and sports cars, being the brand of the Daimler group which stands for cutting-edge technology, exclusivity and performance since decades."
Martin Bremer, Mercedes-Benz Style: "For us designers AMG stands for 'Performance Luxury' which is the experience of the passion for the aesthetic of power. With our new variant of the Lufthansa Technik VIP cabin we give you a glimpse into this world".
The new cabin design 'Inspired by AMG' radiates a strong masculine attraction by adapting the latest colour & trim finish of the newest Mercedes AMG GT C. This is achieved by integration of carefully selected and precisely embedded carbon fibre elements as well as a characteristic seat upholstery facelift. The overall colour scheme changed from white/brown to grey/black and now radiates the powerful dynamic of the latest AMG cars.
Another main feature taken over from the 'Executive' variant are the so-called black panels, which, inspired by the typical dashboard design in the Mercedes-Benz S-Class and AMG cars, appear to float in front of the window due to their discreet light corona. Innovative Mercedes-Benz Magic Sky technology allows the panels to be dimmed electrically from black to transparent. Displays and touch screens for entertainment and information screens can easily be integrated into the black panels.