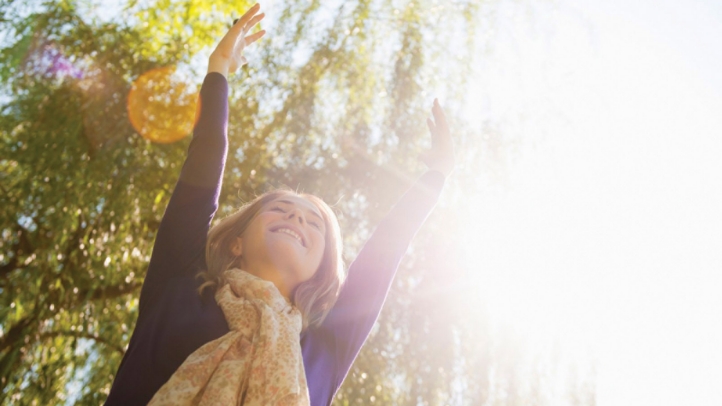 Four Seasons Hotel Casablanca will celebrate Global Wellness Day with an expertly curated program. Guests and participants will have the opportunity to discover different complimentary workshops in partnership with leading wellness magazine and media group Santé+ Maroc.
Founded in 2011 by Belgin Aksoy, a thyroid cancer survivor from Istanbul, Global Wellness Day is intended to remind the entire world of the importance of living well, encompassing everything from exercise and beauty treatments to spiritual teachings and ways of thinking, and the harmony between body and spirit. The social movement, which is devoid of any commercial purpose, is celebrated around the world on the second Saturday of June every year.
"We are delighted to propose a really complete but at the same time diverse program this year, in collaboration with our partner Santé+. Wellness is at the core of our interests here at Four Seasons Hotel Casablanca and this initiative is really a great platform for us to raise awareness on a local level about the importance of leading a healthy and balanced lifestyle for the mind, body and spirit," states Karima Nejjadi, Spa Manager at Four Seasons Hotel Casablanca.
"Health and wellness are at the heart of our business and improving one's quality of life should come before anything else. The longevity of the GWD initiative is so critical for us, which is why our partnership with Four Seasons Hotel Casablanca was an obvious decision. We look forward to celebrating this important occasion with Four Seasons Hotel Casablanca, to raise awareness on the importance and benefits of mental and physical health," affirms Mohamed Kabbaj, co-founder of Santé+ Magazine.
This year's program has been crafted to promote three different forms of wellness that include motivation, nutrition and physical well-being. Reputed wellness animators, who are experts in their respective domains, have been invited to lead these workshops, including Om Yoga and Santé+.
The first motivational workshop will be titled "Reach Your Everest," animated by Nacer Ben Abdeljalil, renowned coach and motivational speaker, known for being the first Moroccan to ever reach the summit of Mount Everest, and who will speak about reaching one's personal development beyond one's physical and mental limits. The second intervention, titled "Interpreting Your Body Language," will be led by psychologist Camelia Zakaria and will help participants to learn to identify and interpret the signals that their body sends. Finally the last motivational speaker, Othman Kabbaj, co-founder of Santé+ Magazine, will animate a workshop titled "Collective Hypnosis and Profound Relaxation," in what is sure to be a unique and powerful experience.
The second part of the program will focus on nutrition and its workshop titled "Discover the Secrets to Youth without Surgery" will be led by renowned nutritionist and anti-age expert Pr. Fassi-Fihri Mohamed, who will help participants unlock the secrets to youth without resorting to extreme surgery.
Finally, the last part of the program will be centred on physical wellbeing including a master yoga class led by Om Yoga that will include a combination of Hatha and Yin yoga and will end with a meditation session. The second option is an aerobics and stretching class led by Younes Lafif, coach of Le Spa fitness centre at Four Seasons Hotel Casablanca.