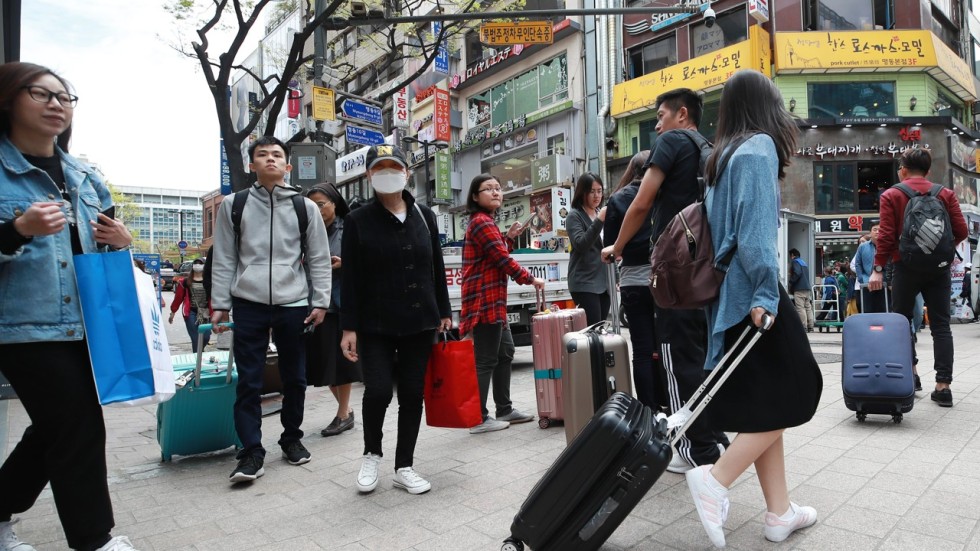 China will remain committed to work with Iran as an economic partner even though Trump's announced withdrawal from the Iran nuclear deal this week. China sees Middle East as new land of opportunity and Iran is an important trading hub linking East and West Asia.
Its key component is the country's ambitious "One Belt, One Road" initiative, aiming to boost trade and further economic growth in the region.
Jeremy Tran, regional account director at Reuter Communications the initiative has already inspired brands to embrace a 'can do' attitude, and luxury brands can take advantage of the open economy.
The Middle East's luxury retail market stands for an $8 billion opportunity. Some of the agencies attracted Chinese travellers with their offices in the Middle East and North Africa.
According to a research by the Majid Al Futtaim Group even though the Chinese tourists account for a comparatively small number of visitors to Dubai but they have the highest average per capita expenditure. This is followed by British and Kuwait tourists. The group further stated that the Chinese tourists are responsible for up to 25 percent of luxury sales in the Mall of the Emirates.
Incentives for more countries in the region to open up tourism through visa-on-arrival and visa waiver programs has been on offer by the "One Belt, One Road".
After the United Arab Emirates launched a 30 day visa-on-arrival program for Chinese visitors in 2016 it started enjoying a 22 percent year on year increase in visitors.
Marko Vucinic, Senior Vice President and Acting Head of Hotels and Hospitality Group at JLL Middle East and North Africa mentioned that it was still early stages for the Chinese visitors to the Middle East but they will become an increasingly important part of the market.
It was further suggested by Vucinic suggested that businesses should now be looking at innovative ways to provide experiences and services to meet the specific needs of the Chinese traveller.
Chinese travellers top three impressions of the Middle East are romance, fun and adventure and they are willing to pay a premium price for the privilege, hugely drawn to the local exotic culture.
Chinese shoppers are enticed by significant global pricing differences, and remain attracted to lower-priced tax-free luxury goods.
Dubai's high-end shopping malls provide extravagant experiences for travellers, some of them are known to be the world's most-visited retail and entertainment destinations. Shopping malls in Dubai are leading to a new trend called the luxury "retailtainment" experiences.