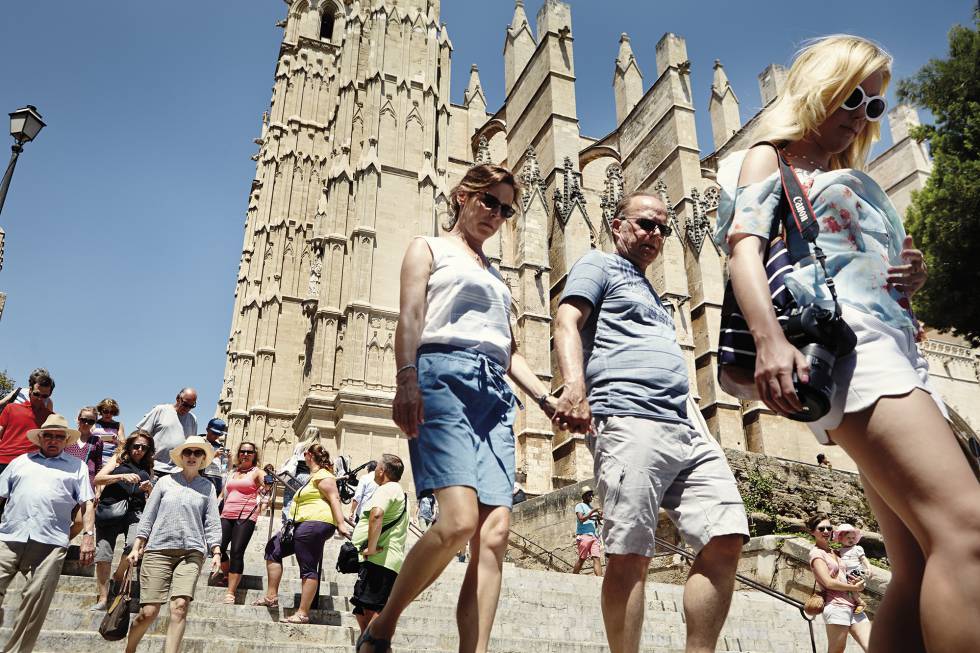 Europe's most popular tourism destination, Palma de Mallorca will be the first city in Spain to ban private homeowners from renting their apartments to visitors.
There will be fines of up to €400,000 for those who violate the new restrictions, which will come into force in the month of July.
This measure means the tourists will no longer be able to rent apartments in multi-family residential housing. However, it will still be possible to rent detached homes and villas, provided they are not in a protected area. The decision comes amid a growing debate around over-tourism across Europe, with many destinations in Spain trialling new measures to curb the impact of visitors on local residents.
The number of unlicensed tourist apartments in Palma de Mallorca has increased by 50% between 2015 and 2017, while rental prices for residents have risen by 40%. It is also noted that only 645 out of 20,000 apartments have the proper license. The complaints from residents relating to issues with tourist accommodation have also risen significantly. It is to be noted that Mallorca receives more than 10 million visitors each year.
The local chief of planning José Hila told that there is a parallel between the evolution of vacation rentals and the rise in rental prices.
The local civic authorities in Barcelona have also brought in regulations to control the rise of holiday rentals, imposing fines on property owners and home-sharing sites such as Airbnb and HomeAway for breaching local laws.
Last August, the Balearic government put a cap on the number of tourist beds on the islands of Mallorca and Ibiza and a ban has been implemented on listing rooms in private houses and apartments in some areas of Ibiza, including Ibiza Town, San José and San Antonio.
The protesters took to the streets of Ibiza Town to lobby against tourism-related issues, from the privatisation of beaches to the increase in noise pollution.
Palma de Mallorca has seen similar protests, while walls in Barcelona have been daubed with graffiti calling on tourists to go home.