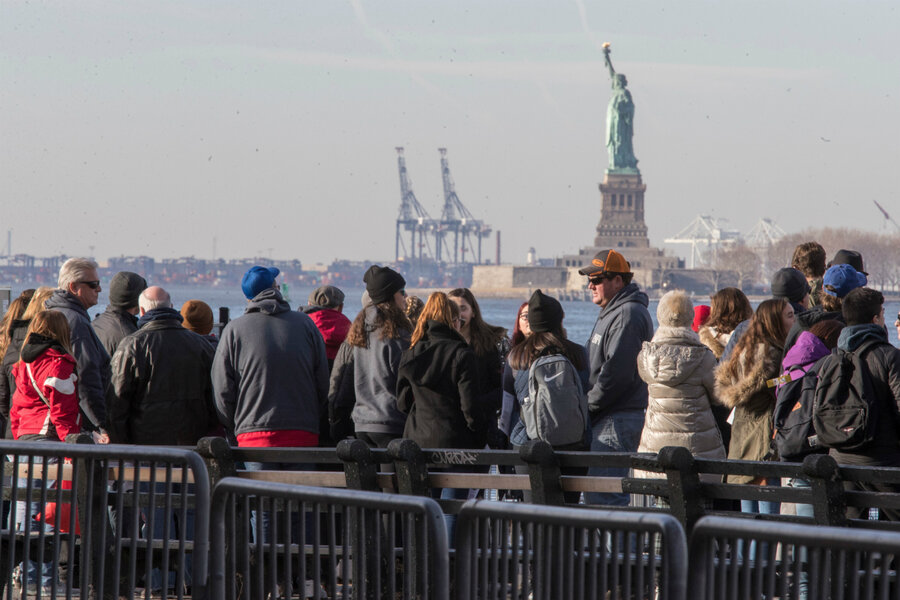 The US Department of Commerce says government statistics showing a decrease in international arrivals to the United States may be wrong. Publication of the data has been suspended until it can be revised.
Around 4 percent drop in international arrivals to the US between January and August 2017 occurred as compared to the same period in 2016.
This however was at odds in comparison to the data gathered from other sectors of the travel industry which showed an upward trend.
The travel industry experts praised the efforts of getting the numbers correct while some cautioned that there was still a concern regarding Trump slump.
Adam Sacks, president of a company called Tourism Economics mentioned that his company calculated US of having a 2 percent increase in international arrivals last year. But globally, international travel was up by 7 percent and that was under performing.
Different quarters showed skepticism regarding the announcement as critics had been blaming the Trump administration's anti-foreign policies for the "Trump slump" that used the government's own data for criticism but now the same data is being called into question.
The announcement was made by the International Trade Administration, part of the Commerce Department on Friday that mentioned on its website that "non-US citizens traveling on visas to the United States" were "being categorized as US residents" in records compiled by US Customs and Border Protection.
As many as 4.5 million international travelers may have been under counted from the end of 2016 through 2017 as per a government official not authorized to speak for attribution.
The official further mentioned that some travellers did not stay in the US but were flying via the airport to a third country, so they should not be counted as arrivals and the statistics will be revised post final analysis.
The reports are put out by the International Trade Administration's National Travel and Tourism Office and the government data known as the I-94 overseas arrival data seems as a lagging indicator. It showed statistics from six months earlier.
The NTTO reported of discrepancy for months in the downturns and data from other sectors of the travel industry.
In 2017, Florida reported 116.5 million people visiting despite Hurricane Irma, up 3.6 percent from 2016. While the New York City had 62.8 million visitors last year, up 2.3 million from 2016. It showed an all-time high of 13.1 million international visitors.
Jan Freitag, senior vice president of STR, which tracks hotel performance stated that they break records every month and last year hotels sold 1.23 billion room nights in the US, up 2.7 percent from 2016.
He further warned against politicizing the Department of Commerce's decision to re-analyze the statistics.
It is seen that many local markets rely on statistics from Tourism Economics, an Oxford Economics company, to count their visitors using multiple sources of data which includes the airline passenger numbers and credit card spending.