Four Seasons Tented Camp Golden Triangle invites travellers to slow down and dip their toes into the magical Northern Thai wilderness with its new one-night package, A Glimpse of Paradise. Ideal for those who want a rejuvenating breather from life in the chaotic urban jungle, this overnight getaway transports visitors to the era of the 19th century explorer.
The adventure begins soon after guests arrive at Chiang Rai International Airport, where a Four Seasons guide escorts them through rice fields and quaint villages – a scenic drive that concludes at the West Post river dock. Here, guests embark on an enchanting journey down the river in a traditional long tail boat.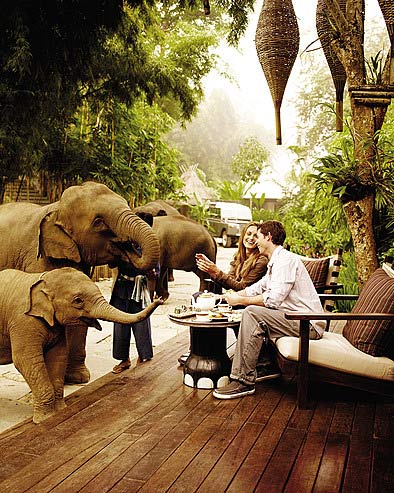 At Four Seasons Tented Camp Golden Triangle, fern-abundant mountain trails lead to luxurious tents, each complete with handcrafted tubs and a deck to enjoy the beautiful landscape. Memorable experiences await: soak in the rock pool surrounded by the woods, reconnect with loved ones over long walks, and indulge in a 90-minute spa treatment at the stunning outdoor spa, nestled amid bamboo trees and birdsong.
A Glimpse of Paradise offer also includes decadent meals, sundowners at the Burma Bar, and a wine and cheese tasting at the Wine Cellar.
Along with guests in search of a brief break from city life, the package is also perfect for travellers who desire a quick taste of jungle adventure. Sample the unique setting of Four Seasons Tented Camp Golden Triangle for one entire day, and it may just be the beginning of a lifelong love affair with the wild.