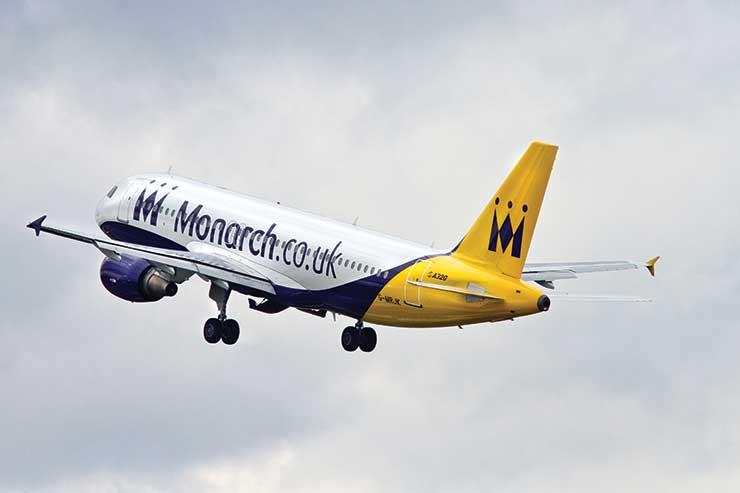 It is very surprising that the numbers of holiday makers are choosing to travel with a fully bonded travel company increased by 30% after the collapse of Monarch Airlines.
It is according to the Aito Travel Insights Report 2017, the survey showed that after the closing of British airline company Monarch the numbers of the tourists are increased.
The survey, released at the AITO overseas conference in Alentejo in Portugal, polled the responses from 25,000 consumers during September and October. The polling response received in September, prior to collapse of Monarch Airlines, was compared with those received afterwards in October. It showed a jump in 30% in those who said travelling with a fully bonded AITO company which was the most important factor when choosing which company to travel with.
This survey by Aito Travel Insights Report 2017 also reported that about 90% of holidaymakers would persist to travel or travel more over the next three years, almost exactly the same as last year's survey, despite the issues on Brexit, terrorism or the sudden collapse of Monarch airlines.
In total 45 companies took part in the research, both supplier members of Association of Independent Tour Operators and Aito Specialist Travel Agents, which surveyed the responses of 25,000 of their customers. The survey was conducted in association with travel data insight agency Spike in September and October 2017.
The UK holidaymakers most likely to travel more were aged from 55 to 64. The city visits were the most popular type of holiday, followed by culture, arts and history, walking and then wildlife. The exploration to the beach breaks only came eighth for this age group and cruises were 12th on the list. In terms of holiday spending, there are about 29% of respondents said they spend between £2,000 and £4,999 per person on a trip, up 3% on last year's survey. The destinations which came top were France, Italy and Greece. The long haul holiday destinations from UK were Australia, India and the United States.