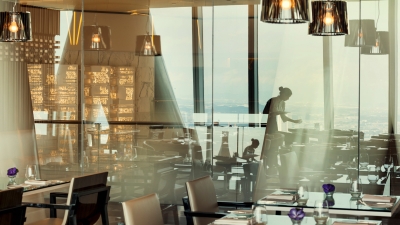 Amazed by the exquisite Hangzhou dishes on G20 Hangzhou Summit State Banquet Menu? As part of its 5th anniversary celebrations, Four Seasons Hotel Guangzhou has invited chefs from the award-winning Jin Sha restaurant at Four Seasons Hotel Hangzhou at West Lake to present authentic Hangzhou cuisine at Yu Yue Heen from July 24 to 30, 2017.
Situated on the enchanting West Lake, Jin Sha restaurant is possibly the most sought after restaurant for authentic Hangzhou flavours in the region. Among numerous accolades, it is the only Forbes Travel Guide rated Four-Star restaurant in Hangzhou, in addition to being named to the prestigious "Best 50 Restaurants in China" awarded by Food and Wine magazine, a leading gourmet publication in China, for five consecutive years. During last year's G20 Hangzhou Summit when Four Seasons Hotel Hangzhou at West Lake was one of the hosting hotels, several heads of the state visited and patronised Jin Sha too.
During the week-long promotion, Yu Yue Heen guests can sample seventeen classic Hangzhou specialties and Jin Sha signature dishes from a carefully crafted "Jiang Nan Impression" menu by Charles Zhang, Senior Sous Chef of Jin Sha boasting 21 years of culinary experience. Not-to-miss selections include poached fish, sweet vinegar sauce; Mandarin fish soup with mushrooms and ham; sautéed river shrimp and green pepper in soy sauce; hazelnut goose liver pate, spring onion pancakes; pyramid braised soy pork and bamboo shoots served with pumpkin bun; and longjing cream pudding. Longjing cream pudding by Jin Sha was named "Best Hangzhou Dish" by the Municipal MICE Association.
"Yu Yue Heen is known for serving authentic Cantonese cuisine and a selected range of Chinese regional favourites," says Jens Wycisk, Director of Food and Beverage at Four Seasons Hotel Guangzhou, "We are excited to have the Jin Sha team back again to showcase their well reputed culinary work. I am sure our guests will appreciate this delectable opportunity as they join us in celebrating our 5th anniversary."