Ryanair June traffic grows 1.2m. to 11.8m. customers
Ryanair

released June traffic statistics as follows:
Traffic grew 12% to 11.8m customers.

Load factor rose 2% points to 96%

Rolling annual traffic to June grew 13% to 123.8m customers.
Ryanair's

Kenny Jacobs

said: "

Ryanair's June traffic grew by 12% to 11.8m customers, while our load factor jumped 2% points to 96%, on the back of lower fares and the continuing success of our "Always Getting Better" customer experience programme. Customers can still avail of great fares for low cost summer breaks and make advance bookings for winter 2017, so there's never been a better time to book a low fare flight on Ryanair and we urge all customers who wish to book their holidays to do so now on the Ryanair.com website or mobile app, where they can avail of the lowest fares in Europe."
Inflight ban on laptops and other large electronic devices on Emirates' flights to the United States has been lifted
"Effective immediately, the electronics ban has been lifted for Emirates' flights from Dubai International Airport to the U.S.A. Emirates has been working hard in coordination with various aviation stakeholders and the local authorities to implement heightened security measures and protocols that meet the requirements of the US Department of Homeland Security's new security guidelines for all US bound flights. We would like to express our gratitude to the US and local authorities for their support and thank our customers for their understanding and patience during the last few months when the ban was in place"
.
Golf Tourism England launches new website
Golf Tourism England (GTE), the membership body representing the golf tourism industry in England, has unveiled its new website showcasing the outstanding quality of golf England has to offer across several regions of the country. GTE's new website features detailed functionality highlighting the quality on offer for the international golfer, allowing the user to tailor their perfect holiday. Filters include searching by airports, seaports, architects, regions and types, guaranteeing a user-friendly experience and ensuring detailed information is provided for every region.
Lesante Blu Exclusive Beach Resort among the Leading Hotels of the World
The brand new

Lesante Blu Exclusive Beach Resort

, under the management of

HotelBrain

, is the first hotel in Ionian being recently among the

Leading Hotels of the World

.
The most indulging and luxurious resort on the island of Zante, the Lesante Blu Exclusive Beach Resort, consists a unique experience both of tranquility and spectacular opulence. Just upon its opening (May 2017), it becomes a proud member of the Leading Hotels of the World, the only one in Ionian.
Fine dining restaurants with Mediterranean flavors prepared by the Executive Chef

George Plotas

enhance the culinary offerings. Among the other memorable experiences and premium amenities to be savored: complete tranquility and rejuvenating moments in the Essence Spa with Germain de Cappucini treatments, once-in-a-lifetime cruises to the Blue Caves and the world famous beaches of Zakynthos like the famous "Shipwreck", helicopter and privately chauffeured transfers are the elements of a unique luxury holiday in the Greek islands.
TAP Portugal back at Budapest Airport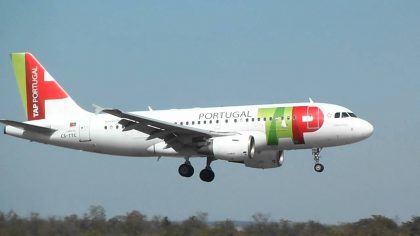 TAP Portugal

has taken off again from

Budapest Airport

after a 14-month break, marking the resumption of the Portuguese flag carrier's link to Lisbon. Daily services to Portugal's capital city recommenced on 2 July. At the launch, the airline confirmed that a six times weekly service will continue throughout W17/18.
"We experienced a 5.9% increase in Portuguese tourists last year,"

informs

Jost Lammers

, CEO, Budapest Airport. He added:

"It's a great moment for us to welcome back TAP Portugal into our portfolio as well as giving us the opportunity to offer our customers the carrier's excellent onward connections to Morocco, Brazil, Cape Verde and the Azores."
The return of TAP Portugal to the Portuguese-Budapest market results in the Hungarian gateway doubling its seat capacity to the southern European country, meaning Budapest will offer over 180,000 seats to Portugal during 2017.
Travel Protection Plans for Industry Employees
Travel industry employees are eligible to purchase Insider's Club plans. ANNUAL plans begin at USD 26.95. Plans include travel accident protection, baggage protection and more.
Visit our website to enroll
. Visit UATP's booth at ASTA Global Conference 27-29 August, San Diego.
Small Luxury Hotels takes long-term approach to each property
Small Luxury Hotels of the World CEO Filip Boyen says character, location and the owner's vision are all key factors for SLH properties. "We like owners to have a long-term view for the hotel and we look at the experience of the owner and the general manager of the hotel as this impacts the overall experience, service you will experience at the hotel," he said