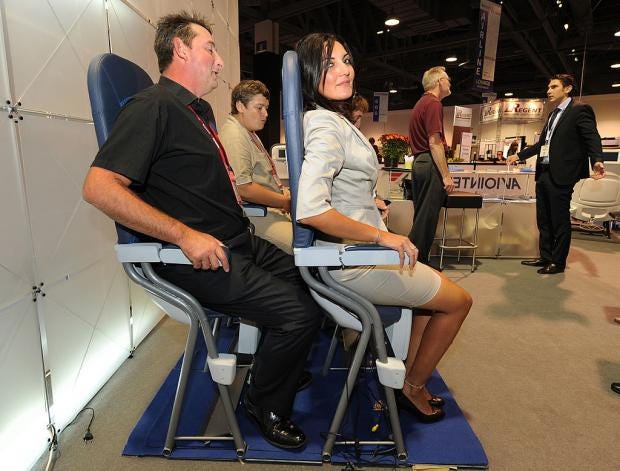 Budget airline VivaColombia is planning to remove all seats from its planes and make passengers stand.
According to the new plan, it will help to squeeze more passengers into each flight, opening up air travel to working class Colombians and budget holidaymakers.
The no-frills carrier announced that they would add 50 new Airbus 320s to its fleet to capitalise on the country's growing tourist market. If the new plan is implemented, it will have more seats and lower running costs. The expected date of going into service is at the start of 2018.
VivaColombia's founder and CEO William Shaw said the airline was looking into vertical travel options. He said: "There are people out there right now researching whether you can fly standing up – we're very interested in anything that makes travel less expensive."
The concept is not new and airlines have been toying with the idea of standing sections on flights for years. In 2003 Airbus came up with an idea of allowing passengers to be braced in a vertical "seat". Budget airline, Ryanair also proposed standing areas on its fleet in 2010.
Civil Aviation Authorities disagree however, and vertical seats have not been approved by regulators in any country so far.