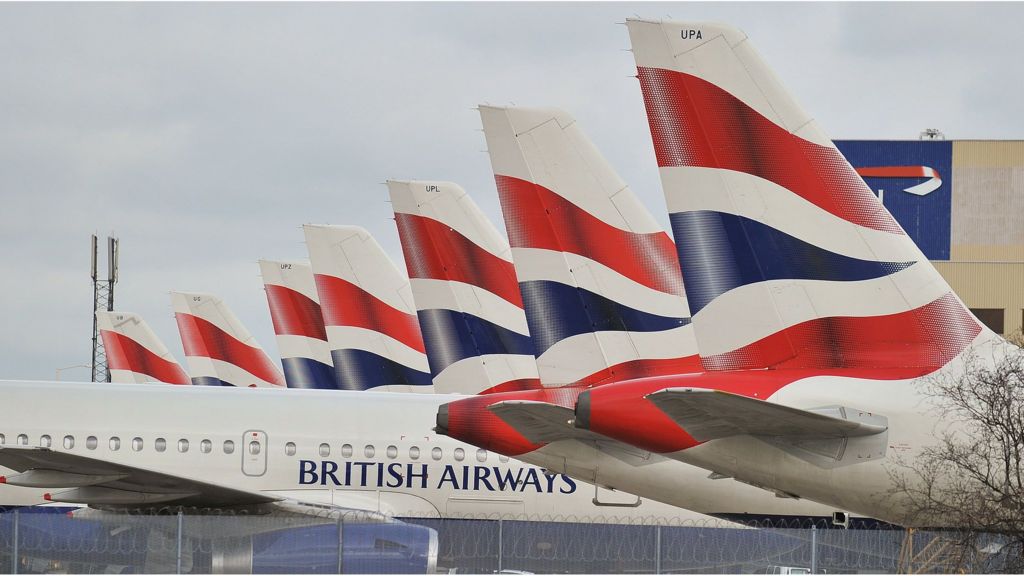 The British Airways IT shutdown that led to chaos for 75,000 passengers was caused by an "uncontrolled return of power", the airline said.
The carrier was unable to resume a full schedule until Tuesday and hundreds of flights were cancelled. Many of the passengers are still to get their luggage.
The GMB union suggested the issue could have been prevented if the airline had not cut 'hundreds of dedicated and loyal' IT staff and contracted the work to India last year.
However, a BA spokesman said the IT failure had 'nothing to do with outsourcing.'
He said: 'There was a loss of power to the UK data centre which was compounded by the uncontrolled return of power which caused a power surge taking out our IT systems. So we know what happened we just need to find out why.
'It was not an IT failure and had nothing to do with outsourcing of IT, it was an electrical power supply which was interrupted.
'We are undertaking an exhaustive investigation to find out the exact circumstances and most importantly ensure that this can never happen again.'
The airline has assured that the delayed bags had been processed at Heathrow and were on their way to customers around the world but admitted "it may take some time to complete the process".
Mr Walsh, chief executive of BA's parent company International Airlines Group (IAG), also offered furious customers a 'most sincere apology' and said that BA would pay them 'full compensation' – but under EU law this is capped at 600 euros (£524).
A BA spokesman said: 'We will fully honour our obligations and pay customers EU261 compensation.
BA worked with 30 other different airlines to make sure that the passengers were able to travel to their destinations as soon as possible.
The airline's UPS system serving Boadicea House failed on Saturday at around 8.30am.
It appears that alternative power sources including batteries and a diesel generator may also have failed.
However, sources said that power 'resumed in an uncontrolled fashion', damaging servers containing all sorts of data about flights, passengers and even flight paths.