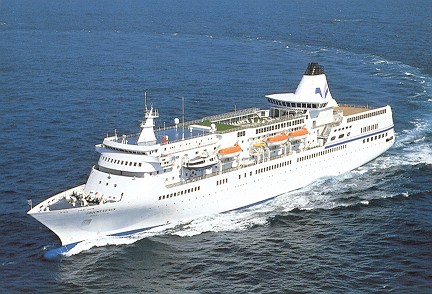 Japan Cruise Line Inc. (JCL) will be sending another group of Japanese tourists to several destinations in the Philippines in 2018, via its 700-passenger ship, the Pacific Venus.
Kenji Yoneda, senior managing director of JCL said, "We are happy to announce that we will be deploying the Pacific Venus to the Philippines next year. We hope to receive the usual support for the safe and enjoyable stay of our passengers."
Yoneda had a meeting regarding this with the Philippines Tourism Secretary Wanda Corazon T. Teo. The meeting took place in Osaka on the sidelines of the Philippine Business Mission (PBM) events in Japan from June 26 to 29.
JCL, a midsize cruise lines in Japan, specializes in the elderly or senior citizens market. The cruise line brought its passengers to Puerto Princesa and Manila in November 2015 and to Bohol, Boracay, Manila and the Hundred Islands in November 2016. It is the only cruise line predominantly bringing Japanese passengers to the Philippines.
Teo on her part said, "We are confident that with JCL resuming its operations in the Philippines, visitor arrivals from Japan will notably increase to enable this source market to inevitably rise from its present top fourth rank."
Under the National Tourism Development Plan (NTDP) of 2016-2022, the DOT is targeting to increase visitor arrivals from Japan to some 1.37 million in 2022, from its goal of 618,436 arrivals in 2017.
The DOT also completed its National Cruise Tourism Strategy last year and is participating in the ASEAN Cruise Brand, both of which will launch local and multi-country initiatives to boost cruise tourism arrivals in the Philippines and the region. The target markets for cruise passengers are China, Hong Kong, Taiwan, Japan, the United States, the United Kingdom, Germany and Australia, according to the NTDP.
The NTDP also calls for improvement of ports in Romblon, Coron, El Nido, Bohol, Leyte and Iloilo, and upgrade of ferry services between Cebu and Bohol, Batangas-Mindoro and Misamis Oriental-Camiguin.