Four Seasons Resort and Residences Whistler joins its counterparts around the world in celebrating Global Wellness Day on June 10, 2017. Locals and hotel guests are invited to the Resort to renew, rejuvenate and refresh. Guests are invited to try a fitness class with one of the Resort's world class instructors; activities include Yoga, Meditation, Core Flow and Foundation Training.
"One Day Can Change Your Whole Life" is the mantra behind Global Wellness Day that focuses on living well – both physically and spiritually. The goals for 2017's for the internationally recognised day are to encourage kindness, gratitude, mindfulness and happiness. The social movement was established six years ago by Belgin Aksoy from Istanbul and has grown to more than 4,000 locations across 100 countries.
Global Wellness Day at Four Seasons Resort Whistler Schedule
8:00 am Yoga and Meditation
11:00 am Vinyasa Yoga
12:3 0pm Foundation Training
2:00 pm Connected Breathing and Meditation
3:00 pm Core Yoga Fusion
4:00 pm Hatha Yoga
5:00 pm Meditation
Call The Spa to reserve at spot at 604 966 2620; space is limited.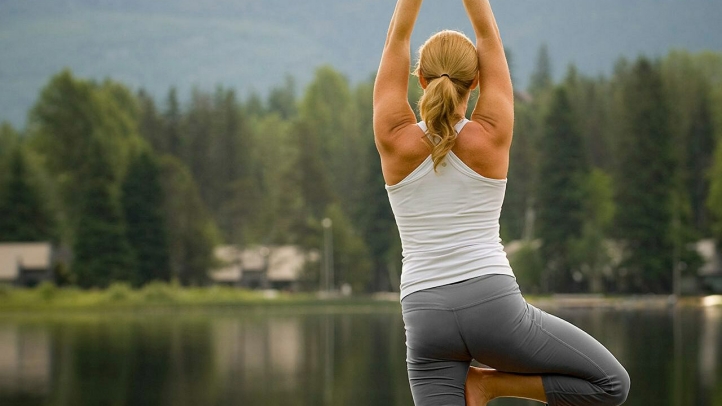 Global Wellness Day Culinary Offerings
Four Seasons Resort Whistler is committed to having healthy menu items year-round and the food and beverage team have developed a special Global Wellness Day menu that guests can enjoy throughout the day, whether that be to get the day started, post workout, mid-day fuel or a delicious dinner to reflect on the healthy choices and commitments made throughout the day.
Breakfast is the most important meal of the day and the offerings created reflect that. Guests can enjoy the juice station and a wellness drink – a blend of green apple, cucumber, spinach, pineapple, grapes and ginger. Special breakfast dishes include a goji and hemp power bowl with puffed quinoa, hemp seeds, figs and toasted almond for CAD 15, or a orange, turmeric, acai, pear smoothie for CAD 10.
The mid-day lunch options include a seared steelhead, butternut squash, almond, cranberry, radicchio with lemon dijon dressing for CAD 39, or the lighter option of a greek yogurt and mango smoothie with local honey for CAD 10. In addition to the regular dinner items there is the healthy option of grilled prawns and crispy avocado salad with hummus, tomato and cucumber for CAD 24. Dessert is available throughout the day and is a mouth watering blueberry galette and acai berry crumble for CAD 12. Guests looking for a healthy boost between meals, can enjoy organic fresh fruit, a blueberry granola bar with Whistler water, as well as a coconut water and raspberry smoothie will be offered poolside at breakfast, lunch and dinner. New this year is the MounTea mocktail consisting of chilled health and wellness green tea, mountain berry tea infused with maple honey syrup, topped with ice and fresh seasonal berries.
Global Wellness Day is the perfect excuse to come celebrate wellness and enjoy the amenities that Four Seasons Resort Whistler has available year-round. The fitness facilities are ready to welcome guests 24 hours a day. The Spa facilities have been recognised world-wide by numbers publications and boast a variety of services. Guests can enjoy relaxing in the eucalyptus steam room, unwinding poolside on one of the loungers or jumping into one of the three outdoor whirlpools and marvel at the stunning Whistler landscape. Food and drinks are available pool side as well as at SIDECUT in the dining room or outdoors on the terrace by the wood-burning fire pit.