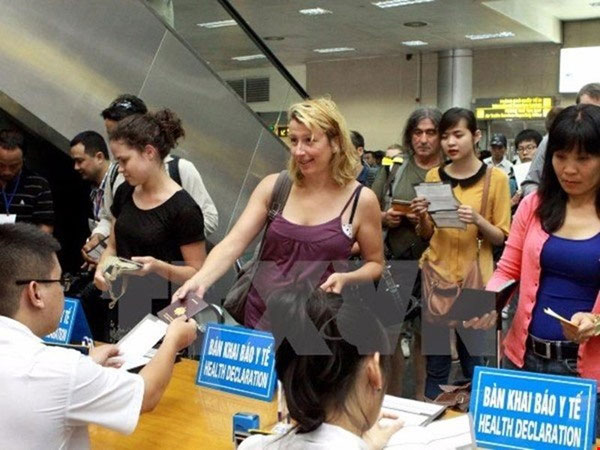 The electronic visa (e-visa) pilot scheme has positively impacted the regional tourism industry of Vietnam to an enormous extent.
The official data from the Department of Tourism under the Ministry of Culture, Sports and Tourism portrayed that within 30thMay that is about four months after the scheme started, as much as 22,000 tourists from the United States, Switzerland, China, Japan, Slovakia, Ireland, Germany, Czech Republic and the United Kingdom who do not use biometric passports had requested e-visas on the immigration portal of the country.
And, the data also revealed that an overwhelming number of 21,000 tourists had received e-visas, out of which about 12,000 had entered the nation.
Security processes were carried out at the airports and also the border gates and made sure that the passengers were completely safe. The standing vice chairman of Vietnam Tourism Association, Vũ Thế Bình mentioned that the issuance of the e-visas had made it simpler for the citizens of 40 countries to arrive in this beautiful country.
Since July 2015, the visa-exemption policy from citizens of the UK, Italy, Spain, Germany and France had been in force.
And, furthermore it had also boosted the number of European tourists to the nation and it definitely did not decrease the tourism revenue to the nation. The visa exemption policy had been lure to as much as 720,000 travellers from the nations in the initial 12 months marking a rise of 96,000 tourists as compared to the period in the year 2014.
It had yielded total revenues of US$126 million.
He added that 58,000 more European tourists had visited the nation last year and they yielded $76 million in revenues and the deficit in visa fees amounted to $2.3 million.
The increased number of tourists and revenues also led to more development opportunities for different arenas of tourism service.